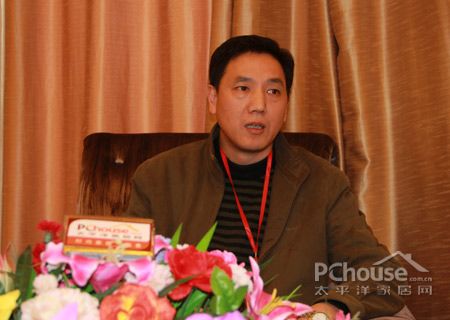 Anwar Jinhua South District Sanitary B Class 3 Chen Weizhong

Real estate regulation affects home improvement transfer positions, focus on tooling

[Reporter]: First of all, congratulations on your achievement of the third place in the Class B of Anhua Jinhua South District Sanitary Ware this year. How can you share your experience with this kind of achievement?

[Chen Weizhong]: I can't talk about experience. The overall economic situation this year is rather grim, and the growth rate has not reached our expectations. In particular, the economy continued to decline in the second half of the year, and the overall industry decline was more severe.

[Reporter]: Now influenced by the industry, will it be less in tooling?

[Chen Weizhong]: The tooling is still relatively stable in terms of culture and education. Relatively speaking, the home improvement is affected more, because now it faces real estate regulation and control, and there are fewer people buying houses, which directly affects home improvement.

[Reporter]: So this year's economic source is mainly in tooling?

[Chen Weizhong]: The tooling is relatively stable, but there is no big breakthrough, but it is also hard work.

[Reporter]: Have you made any strategic adjustments to this situation this year? If you have achieved good results like this, is there any corresponding measure?

[Chen Weizhong]: I did make some adjustments this year, focusing on tooling, special health systems, hospital systems, and schools. In addition, we also cooperate with the tooling company to do some after-sales service.

Choosing Anwar believes that Xie always relies on word of mouth to accumulate brand awareness.

[Reporter]: Why did you choose to represent the brand of Anwar?

[Chen Weizhong]: It is because of Xie Zong. Mr. Xie is very well-known in the industry. I also have confidence in him. Some of the brands he has run in front of him are doing very well, so he has confidence in him. After Anhua came out, I chose to represent Anwar. We are the first agents of Anwar. Over the years, Anwar's popularity in our region has increased every year, and it is now well known.

[Reporter]: All the way, have you been deeply impressed by these difficulties for so many years?

[Chen Weizhong]: When you cross the river by feeling the stones, you will often find many problems and many confusions. At that time, there was no known popularity. In the face of the suppression of the brother brand, it could only be done step by step. For so many years, I feel that doing things first must be a man. This is a rule. A brand is also to rely on word of mouth to spread, this impression is deep.

[Reporter]: How is the store density of the local Anwar store, and how much area is there?

[Chen Weizhong]: In Jinhua, the local store has a floor area of ​​about 1,000 square meters, including horizontal, image and floor decoration. The area should be one of the best in the local area.

[Reporter]: How do you think about Anwar's plan to do e-commerce in the future?

[Chen Weizhong]: E-commerce is irresistible, because online sales, online store costs are very different from physical stores, physical stores need to pay store rent, staff salaries, taxes, online stores can use very few people, no Need rent, decoration. The key is how to standardize and how to connect with traditional channels. I feel that e-commerce is still disorderly. The key is to standardize and we must openly compete.

[Reporter]: Many dealers will worry about shocking themselves. How do you want to distinguish between products sold online and physical stores to ensure your interests?

[Chen Weizhong]: If we sell some products that our terminals have no longer sold or eliminated, the impact should not be great, otherwise it will definitely affect us.
Stainless Steel Cutting Board,Cutting Board,Kitchen Cutting Board,High Quality Cutting Board
HY-STAINLESS STEEL INDUSTRIAL CO.,LTD. , https://www.cnhuangyi.com