Ink Type:
Sublimation Ink, Water-Based Ink
Used for:
Inkjet Printer/CISS/Cartridge Refilling
Futures:
Vivid Color, Waterproof
Advantages:
Factroy Direct Supply
Quality Control:
100% Testing Before Leaving Factroy
Transport Package:
Carton
Specification:
Bottle and box
J-CUBE KF40/RF40 Sublimation Ink C.M.Y,K 4 Color for Sublimation Textile

J-CUBE compatible J-Teck dye sublimation ink for textile/leather/ceramic/wood/plastic printing
J-Eco Subly NANO is an ink specially developed for digital printing, suitable for micro-piezoelectric nozzle of the machine. This ink is suitable for printing sportswear and outdoor clothing of polyester material, can also be used for printing of plastic materials, such as skis, skateboards, windsurfing and other products. The image is printed on the coated transfer paper and then heated to a polyester fabric or polyester blend containing at least 60% polyester fabric at a heating temperature of about 210 ° C.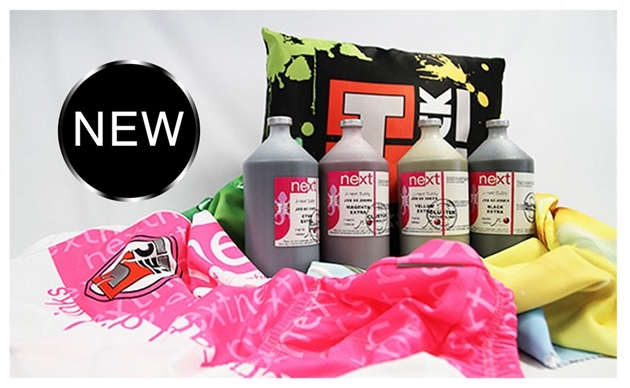 Specifications:
| | |
| --- | --- |
| Item | J-Teck sublimation ink |
| Size | 1000ml/bottle |
| Color | C.M.Y.K |
| Used | Sublimation printing, textile printing |
| Weight | 6 bottles/box, 9kg |
| Dimensions | 40*32*28cm |
| Place of production | Italy |
Characteristics:
J-Teck sublimation inks are dispersed dyes within an eco-friendly liquid carrier that are printed onto paper. 
The dispersed dyes are transferred from the paper to a textile creating a vibrant image. 
J-Teck's ink formula has made it possible for the dyes to run through high speed print heads without clogging. 
Sublimation inks have a wide variety of applications, from sports-wear to plastic substrates.





Features:
1.Water-based with up to 30% reduced viscosity.
2.Dries fast on any coated papers with less deflection.
3.All packaging material is biodegradable or made from recycled materials.
4.Reduced viscosity by up to 30%.
5.Dries fast on any coated paper.
6.Less deflection allowing for greater printing accuracy.
Description:
New generation, waterbased piezo ink for digital sublimation
Thanks to its innovative formulation it can be used with any type of wide format digital printer on the market
Ecofriendly: free from Alkylphenolethoxylate (APE)
Fast drying on any sublimation coated paper
Suitable for Epson printing heads.

Advantages of J-CUBE sublimation ink:
1,  The ink with good fluency, not easy to block the print head, colourful.
2,  The design is vivid after heating transfer, rich administrative levels.
3,  Can stand high temperature, stand washing, the color not easy to go for long time.
4,  Compare with the ink make ink USA and make ink Italy, the price is competitive, and with good market.
5,  The ink meet the international environmental protection standard, no harmless to the human.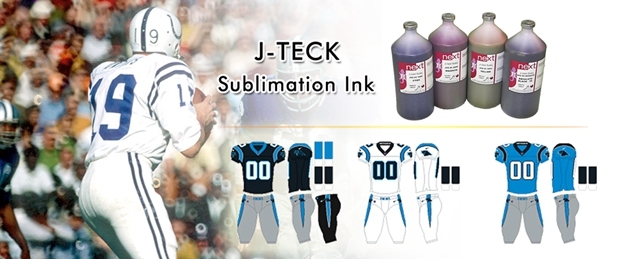 Application:
Advertising (Flags, Banners, Gaming Tables etc.)
Home Testiles (Curtains, Bed Linen, Decorative Fabrics etc.)
Hard Substrates Polyester-Coated and Polyamide (Ceramics, Metal Plates, Glass, Skis, and Snowboards)
Use and store instructions
• TRANSFER PRINTING: the printed papermust be transferred hot, through calender or press, at a temperature between200-210°C during avarying time, between 60-30 seconds.

• DIRECTPRINTING: this application requires "direct" printing onto the fabric,followed by a colour drying and fixing (through heat press or calender) ata temperaturebetween 190-210°C during a varying time between60-30 seconds. Direct printing allows toachieve a better penetration of theink duringthe heat fixingprocess.

• It is recommended to keep the product away from light and heat sources at a temperature lower than 25°C.

Warning:
Keep out of reach of Children
Use ink in normal temperature(59ºF~95ºF)away from direct sunshine.
Do not drink
Do not store the ink in high or freezing temperatures
 
Nanjing Fei Yue Paper Industrial Co., LTD
Tel: 86-25-83228884
Fax: 86-25-83228894Â Â 
Web: www.feiyuepaper.com
 
Fitness Upright Bike,Commercial Fitness Equipment,Gym Upright Bike
DDS Trade Co., Ltd. , http://www.lijiujia-sports.com